Villa Cordevigo Rehearsal Dinner & Photosession in Verona, Italy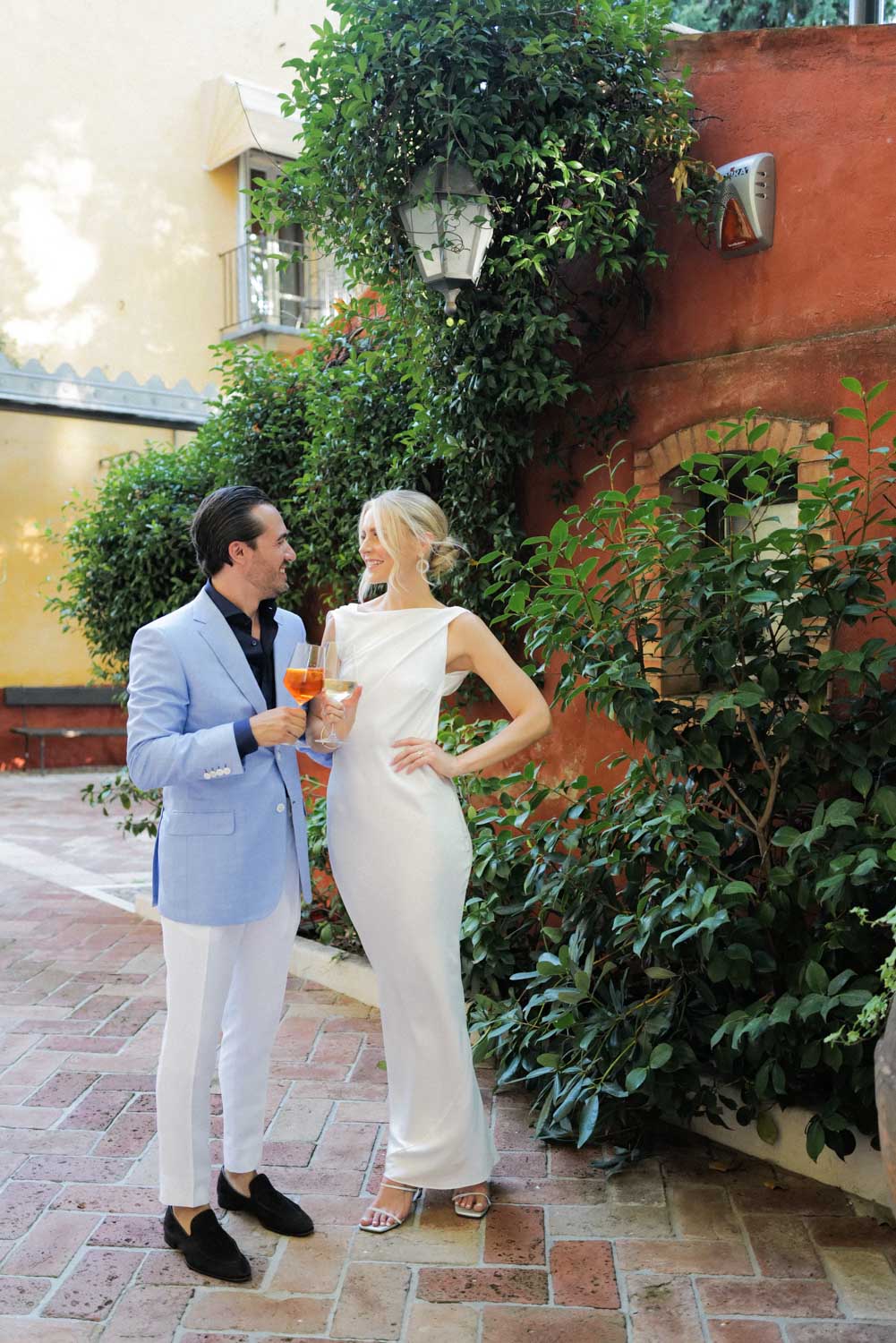 Villa Cordevigo is an ancient patrician residence going back to the 18th Century.Villa Cordevigo is a blend of palaces and landscapes, all enclosed in this gorgeous estate. The complex includes a brautiful Renaissance chapel, a vast park perfect for al-fresco ceremonies and a truly immense vineyard. Wherever you turn, there is something beautiful; orange, yellow and pink houses, courtyard with a fountain, a staircase overgrown with flowers, a wonderful view of the olive trees, the pool or the vineyard, and a beautiful park that's in the shade of large trees.
The Villa Cordevigo is perfect for wedding weekends, where you want everything to be in one spot; and it's close to Verona if you want some sightseeing for you and your wedding guests!
Our couple made their wedding the epitome of "la dolce vita wedding". Completely al-fresco with ceremony in the large park, surrounded by greenery. The wedding dinner and party was in one of the courtyards under a see-through tent, decorated with wonderful shades of dark red, gold and the small garden right in the middle! It was wonderfully romantic!
More from Journal