"I fantasised of being a photographer that will capture moments, just the way they are. All the wonderful things and moments that happened around me, that fascinated me with their simplicity. I fantasised about capturing beauty as it is."
She uses new destinations as fuel and inspiration in her work, and her passion for fashion complements her artistic and documentary approach to photography. In her approach to the people she photographs, you can see honesty, openness and love for people and for the true and natural beauty that she believes that every person carries within themselves. Her goal is to show the person she photographs as she is, but her best version of herself in the best light.
In recent years, she mostly specialized in destination and luxury weddings, where she gained a lot of experience working with celebrities, members of royal families and public figures. Although she enjoys and finds a lot of creativity in short portrait and lifestyle sessions, she finds the greatest fulfillment in photographing stylish and destination weddings, where she has the opportunity to capture several days of events and completely fit into the whole concept of the wedding and the people she is surrounded by.
Ena finds inspiration in fashion, interesting people, nature, music and art in general. In her spare time, she also takes a lot of photos, rarely leaves the house without a camera and especially enjoys film photography, plays music, enjoys fashion and travels on a weekly basis. The greatest joy, support and fulfillment is her family: her husband with whom she shares love for photography and her son.
Ena's nature is artistic, highly aesthetic, gentle, feminine, honest and free. She understands the person and the emotion and shows it in an elegant and refined way. She prioritizes artistic expression, but with great responsibility towards the client, dedication to work and perfection in results. Ena uncompromisingly sets very high standards for every job and project and for this reason has a limited number of weddings and clients per year.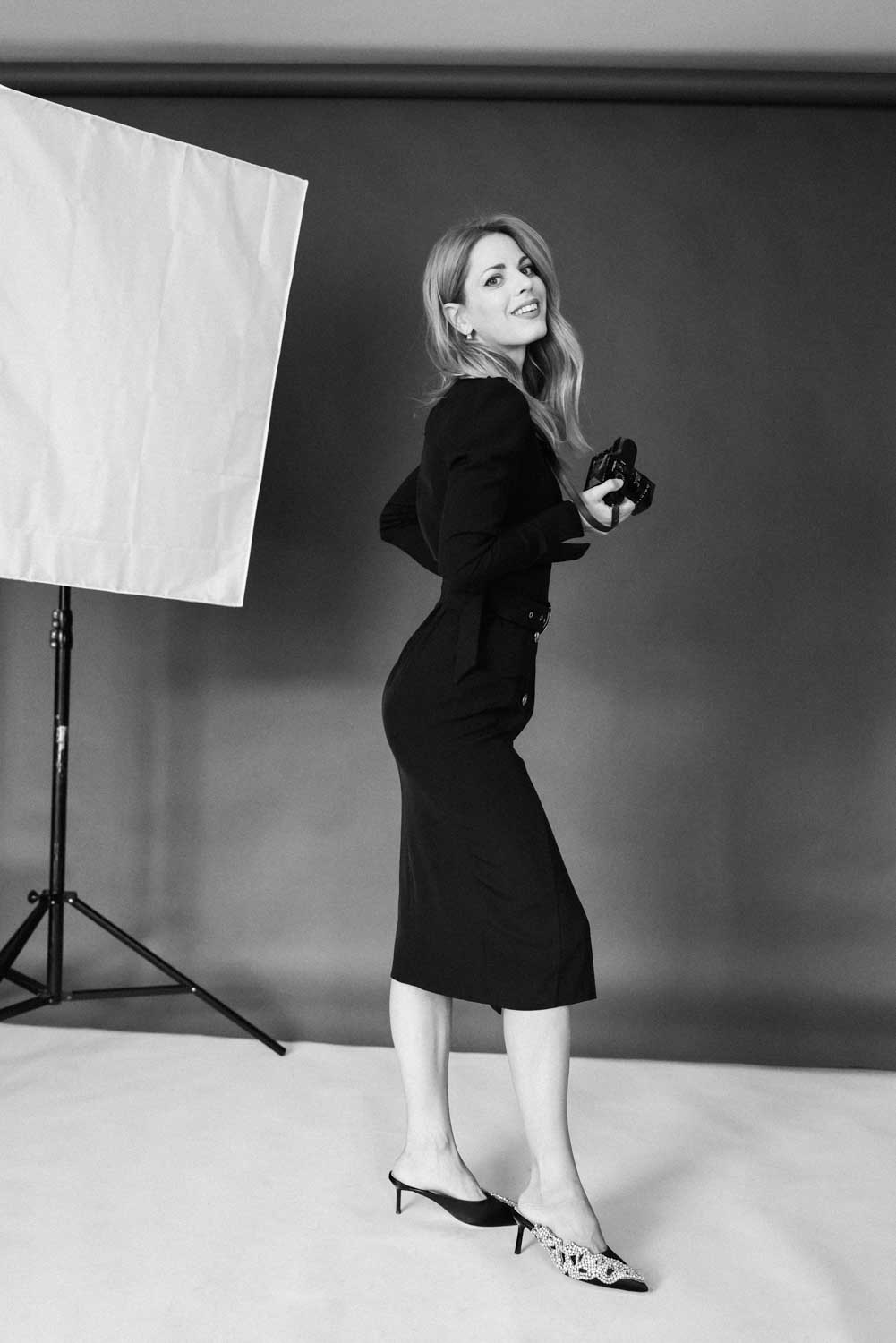 She will guide you through poses, body posture, spontaneously encourage expression and help you shine naturally in front of the camera. She will make you feel as relaxed and spontaneous as possible and will give you understanding, privacy and space when you need it. During the shoot, she very quickly finds the best location, situation and light and constantly finds new inspiration during the process. Her approach is individual for each person she photographs.
In addition to her positive and easygoing personality, she will convey a part of her many years of experience and give instructions in order to get the best out of you that the camera will capture. Ena simply and skillfully creates unforgettable photos focusing on people, style, location and light.
A gentle combination of documentary, fashion and art. Timeless classics and elegance, but with a twist and a focus on emotions, dynamics and authenticity.
USA, Mexico, Croatia, Dominican
Austria, Italy, Croatia, Spain, Germany
Germany, Spain, Swiss, France, Italy, Croatia
Spain, Austria, Italy, Croatia, Germany, Greece
USA, Germany, Croatia, Italy, Spain, Swiss, France
Germany, France, Croatia, Italy, Greece, Austria, USA
Croatia, USA, Mexico, Spain, Italy, France
Croatia, USA, Mexico, Italy
Latest Stories from my
JOURNAL
years of wedding photography and film – since 2007
photographed and filmed weddings in more then 40 countries
Weddings in year 2023 worldwide
What is the booking process?
Yes! I do it for the last 17 years! Most of my weddings are international! Half of the year I live in Europe and other half in USA & Mexico. Mostly when I am based in Europe I frequently travel to Italy, Spain, Germany, France.
A very limited number of dates is available per year! Send me an email with desired package and dates. Ones package is set and agreed on we will send you a contract, booking and payment info for date reservations. 25% of total payment is required and you are officially booked!
When can we expect our photos and videos?
Do you shoot film or digital?
I mostly shoot digital but I offer film photography in every package like an add on. This way you get one more crew member in your package.
1. Next day delivery of 20 photos for social media.
2. Full Photography gallery in 10 days.
3. Full Video delivery and WeddingBooks in 30 days.